Students will learn how math and art work together, and how the museum building is an example of that influence.
Program can be offered at the museum or at the school, and can be tailored to your grade level.
Appropriate for ages: Kindergarten, Grade 1, Grade 2, Grade 3, Grade 4, Grade 5, Grade 6, Grade 7, Grade 8, Grade 9, Grade 10, Grade 11, Grade 12
Max Audience: Maximum of 20-25 students
Availability
Monday-Friday
Artist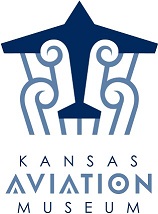 3350 S. George Washington Blvd.
Wichita KS 67210
Rebecca Payne, Director of Education
(316) 683-9242
Museum open Tuesday-Friday 10:00 am-5:00 pm; tours available Monday-Friday by request.
The mission of the Kansas Aviation Museum is to "preserve the birth and living heritage of Kansas aviation. Educate the world on the past, present, and future of flight. Promote the Spirit of Flight in the Air Capital of the World." We strive to do this by offering programs to the Wichita area to educate the community about the area's rich history and to introduce and encourage exploration into the science of flight. We have programs for all ages, but our school age programs focus on learning about the forces of flight — lift, thrust, gravity, and drag, while also including local history and art components. Whether you do a guided or unguided tour, or request us to come to you, students will get an experience they won't forget.
Have a program request? Let us know and we will try to accommodate it.
Pricing:
Tour groups (guided and unguided)-$6 per student, accompanying staff is free.
K-12 School Program-$75 for hands-on program (per class) for a 1 hour program that can be done either in your classroom or at the museum. Multiple bookings will receive a discounted price. All programs can be modified by age group. More program opportunities are coming as we build outreach kits for electronics, robotics, and circuits.
This Organization received funding for general operational support from the City of Wichita The Kansas Creative Arts Industries Commission and the National Endowment for the Arts.