Curriculum
Kansas Wolf Trap
Arts Partners is home to one of the newest regional programs of Wolf Trap Institute for Early Learning Through the Arts, one of the nation's leading arts education practitioners. In 2006, Wolf Trap Foundation for the Performing Arts selected Arts Partners as the sponsoring organization of one of only sixteen Wolf Trap Early Learning Through the Arts regional sites in the country. Kansas Wolf Trap artists present seven-week residencies that provide professional development for teachers while also providing performing arts experiences for young children that support emergent literacy.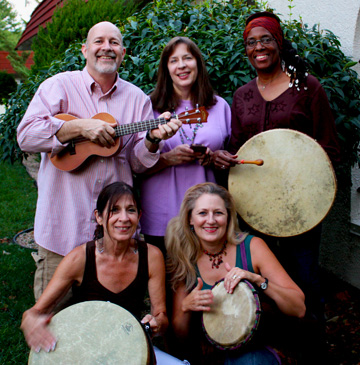 Seated (L-R): Pamela Lamont. Twyla Smith
Second Row: Aaron Fowler, Amy Kaspar Woolf, Tasleem Muqtasid
This Organization received funding for general operational support from the City of Wichita The Kansas Creative Arts Industries Commission and the National Endowment for the Arts.
Board of directors
Jan-Maeve Saggerson
Alejo Cabral
Tim Rogers
Lai-L Daugherty
Teresa Seymour
Tana Ruder
Rodney Horton
Chris Wendt