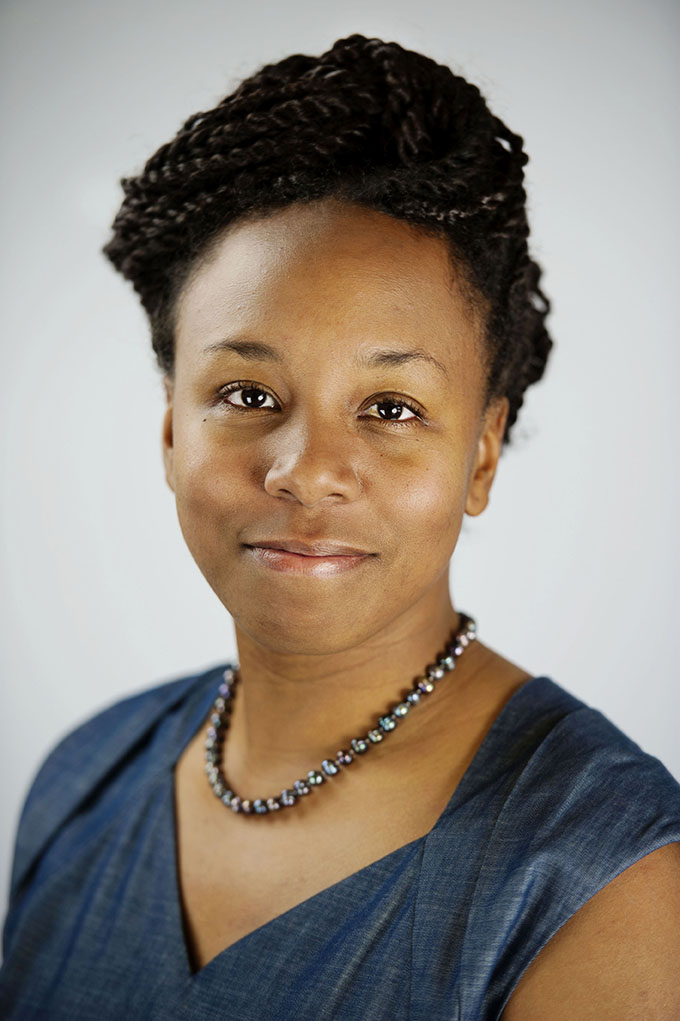 Executive director
Ellamonique Baccus
Ellamonique Baccus is an art therapist and the Executive Director of Arts Partners in Wichita. She earned her Master's degree in Art Therapy from The School of the Art Institute of Chicago and was a Licensed Clinical Professional Counselor in Chicago for over 10 years prior to relocating to Wichita. She has extensive experience providing behavioral health therapy and diagnostic assessment for youth in grades K-12 in school based settings, residential treatment, community based settings, and counseling centers.
Ellamonique is also a professional artist, designing and implementing over 30 Public Art Projects that transform urban landscapes and promote community health through cross sector partnerships. She was trained in Renaissance Oil Painting at the Atelier Neo Medici in Monflanquin, France and received her BFA in Painting from Bowling Green State University.
As a service provider to the Chicago Public School District for 9 years, she developed curriculum based in creativity, innovation, problem solving and cultural exchange and trained teaching artists to provide trauma informed arts education and art therapy programs. Ella has worked as an adjunct faculty member at Arkansas Baptist College and Elizabeth City State University teaching Art History and Art Therapy and lectured at Wichita State University. She is a fellow of the University of Chicago Booth School of Business and Chicago Urban League IMPACT program. In 2017, she developed the Wesley Children's Hospital Medical Art Therapy Program in Wichita. She also serves as an appointed member of the City of Wichita Design Council and Arts Council.
In her role at Arts Partners, she has been able to continue the work she began in Chicago in Kansas to provide a holistic educational experience through arts integration for students and support their social and emotional well-being as a significant component of academic success.
Nancy Lucas
Program Scheduler
Nancy Lucas has worked with Arts Partners programming since 1999. Prior to that, she served as Director of Education at the Wichita Art Museum, where she had worked since 1981. She has served on the board of Kansas Press Women. Nancy has a BFA from University of Kansas.
This Organization received funding for general operational support from the City of Wichita The Kansas Creative Arts Industries Commission and the National Endowment for the Arts.