Folk Tales, Fairy Tales, Tall Tales...DO TELL!
Starting with Teacher's Choice, the artist will guide the students through the steps of learning a story and retelling it in small groups as a team. Students will need to identify the story elements, the message, sequencing and point of view.
Appropriate for ages: Kindergarten, Grade 1, Grade 2, Grade 3, Grade 4, Grade 5, Grade 6, Grade 7, Grade 8, Grade 9, Grade 10, Grade 11, Grade 12
Costs: 3+ 45-minute sessions; 3-session option, $294; 4-session option, $379; 5-session option, $464 (For all options, includes planning meeting and multiple sessions with the same students)
Availability
Available Monday-Friday
Artist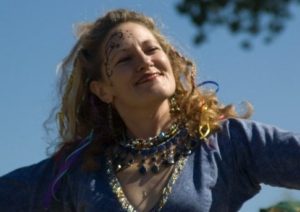 Twyla Smith tells all kinds of stories, specializing in Middle Eastern folktales and Cinderella stories from various cultures. She is also a Kansas Wolf Trap and Baby Artsplay artist.
Twyla is phenomenal and does a fantastic job for our students. We love her.
S. Hoffman, K-1st grade, Franklin Elementary, Wichita
This Organization received funding for general operational support from the City of Wichita The Kansas Creative Arts Industries Commission and the National Endowment for the Arts.