In this workshop students will play a variety of percussion instruments, explore new sounds, work with their peers to compose an original composition and learn the techniques of drumming. We will discover the many possibilities in a "junkyard percussion" and create a variety of tone colors from a bucket.
Social-Emotional Competencies:  Program can include Social Awareness, Responsible decision making, Self Awareness, and Self management.
Appropriate for ages: Kindergarten, Grade 1, Grade 2, Grade 3, Grade 4, Grade 5, Grade 6, Grade 7, Grade 8
Max Audience: up to 25 students
Costs: 1-session option, $85; 2-session option, $209; 3-session option, $294; 4-session option, $379. (Multiple session options include planning meeting and multiple sessions with the same group of students. With 3 or more sessions it would be performance-ready.)
Availability
Monday-Friday
Artist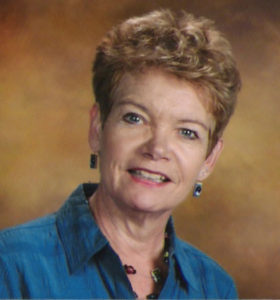 Kay Alston is an experienced music educator, teacher, director and performer. She has had a variety of musical experiences in the K-12 schools, church, community and Junior Colleges. She loves to sing, prepare music programs, interact with students and other interested musicians and teachers. Kay's programs will engage your students and connect them to a variety of curriculum areas.
This Organization received funding for general operational support from the City of Wichita The Kansas Creative Arts Industries Commission and the National Endowment for the Arts.
Board of directors
Jan-Maeve Saggerson
Alejo Cabral
Tim Rogers
Lai-L Daugherty
Teresa Seymour
Tana Ruder
Rodney Horton
Chris Wendt