Monart School of Art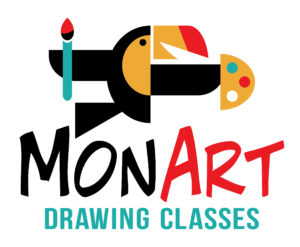 Monart School of Art
The Art Park Enrichment Campus
7230 E 29th St N
Wichita, KS 67226
p: 316-683-2500
Email: theartparkwichita@cox.net
Website: www.TheArtParkWichita.com/classes
Available Times:
School year: Early afternoons Mo.-Fri. noon-3:00, some mornings available, please email theartparkwichita@cox.net with dates
Summer: Tues. or Wed. mornings from 10:00-noon; Thurs. noon-4:00; Friday 1:30-3:30
The visual arts play a vital role in the development and learning of children from preschool all the way through high school. Monart School of Art is committed to providing the highest quality art education for students of all ages and backgrounds. We believe that the arts enhance children's appreciation and understanding of the world around them. Monart School of Art uses a patented drawing method developed by art educator Mona Brookes. The Monart Method has been used in the classroom for almost 40 years. Because of our patented, step-by-step method, all students have a successful art experience. Field trips to the Monart School of Art give students the ability to collaborate and think creatively to express their ideas through drawing, painting, sculpture and collage. Field trips are great for children enrolled in Pre-K through high school. Monart instructors are all former classroom teachers and bring a wealth of classroom management skills and creative lesson plan ideas to the workshop. Our teachers have thousands of hours of classroom time and are very comfortable teaching any age and size of class. We have over 5,000 lesson plans to choose from and can tailor a workshop to your group?s tastes or theme. Past workshop themes include: Under the Sea, Jungle, Cartoons, Mascots, Mixed Media, Famous Artists, Summer Fun and Sculpture, just to name a few. Media available: acrylic paint, crayon, watercolor, tempera cakes, colored pencil, watercolor pencil, graphite, design marker, oil and chalk pastel, collage and various air dry clays, found objects and plaster strips for sculpture.
Please let us know by text the day before your scheduled field trip a firm number of participants so we can plan accordingly.
This Organization received funding for general operational support from the City of Wichita The Kansas Creative Arts Industries Commission and the National Endowment for the Arts.