The Storyteller Inside You
Students listen to stories, analyze story elements (character, setting, problem, solution), practice basic storytelling techniques while retelling a story, and create a classroom story. The stories may reflect other subjects being studied, character education, folktales, or fables (teacher's choice). Workshops may be extended to include guiding students to begin writing original stories.
Appropriate for ages: Grade 2, Grade 3, Grade 4, Grade 5
Costs: 2-5 sessions, 45 minutes. 2 session option, $209; 3 session option, $294; 4 session option, $379; 5 session option, $464. (Each option includes planning meeting and multiple sessions with same group of students.)
Availability
Available Monday-Friday
Artist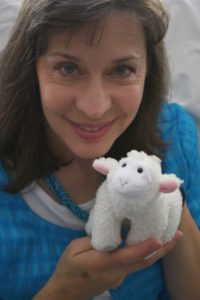 Educated as a children's librarian, Amy has over 35 years of joyful experience in storytelling, puppetry and programs sharing literature with children. Amy is a founding member of the duo "Once Upon a Puppet," and a Wolf Trap/Baby Artsplay artist.
Amy presented at our Cuddle Up and Read family event. She did a great job of interacting with the audience and her story selection was perfect.
C. Hockett, Stanley Elementary, Wichita
I would definitely recommend this to a colleague. Ms Wolfe worked very well with the students. She is a very patient person. The students loved the presentation and asked if we can have her come back again.
M. Foster, L'Ouverture Career Explorations and Technology Magnet, Wichita