This program will teach students the importance of stepping and strolling. Using their feet, hands, voice, and vocal clarity, students will make music to uplift and inspire the generation of tomorrow. Stepping originated in South Africa and was originally called Gumboot dancing. Strolling is a synchronized dance that uses unique motions that convey self-expression. Students that participate in this program will learn the importance of teamwork, unity, sisterhood/brotherhood, discipline, self-determination and camaraderie. This program requires a large space for a group of students (limit 15) to practice and perform. The area must allow the students to practice their voice projection, and play music.
6-8 sessions recommended.
SECD: Social Awareness, Relationship Skills, Self-Management
Appropriate for ages: Grade 4, Grade 5, Grade 6
Max Audience: Limit 15 students
Costs: 6-8 session residency. 6 sessions $549, 7 sessions $634, 8 sessions $719. (Each residency includes planning meeting and multiple sessions with the same group of students.)
Availability
Wednesday or Friday, 4:30-6:00 pm
Artist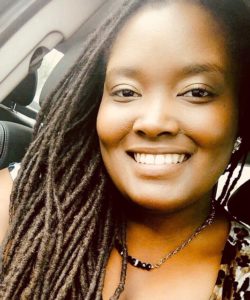 Brittany Marie works in education as a school counselor and has broad experience with stepping and strolling. She loves working with students and encouraging them to find their voice while collaborating successfully with others.