This 4-part program will teach students the importance of stepping and strolling. Using their feet, hands, voice, and vocal clarity, students will make uplifting rhythms and cadences that reinforce social emotional learning skills and positive affirmations. Stepping originated in South Africa and was originally called Gumboot dancing. Strolling is a synchronized dance that uses unique motions that convey self-expression. Students that participate in this program will learn the importance of teamwork, unity, sisterhood/brotherhood, discipline, self-determination and camaraderie.
Standards Alignment: SECD: Social Awareness, Relationship Skills, Self-Management
Appropriate for ages: Grade 3, Grade 4, Grade 5, Grade 6, Grade 7, Grade 8, Grade 9, Grade 10, Grade 11, Grade 12
Max Audience: One class per workshop.
Costs: $379 per class - 4 sessions, Pre-recorded or Live Streaming
Artist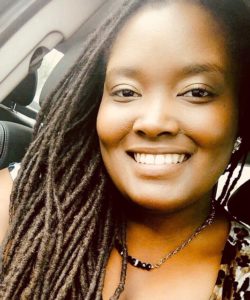 Brittany Marie works in education as a school counselor and has broad experience with stepping and strolling. She loves working with students and encouraging them to find their voice while collaborating successfully with others.
This Organization received funding for general operational support from the City of Wichita The Kansas Creative Arts Industries Commission and the National Endowment for the Arts.