Shadow Puppet Science (1st-5th grade)
Introduces the art of shadow puppets using an overhead projector or shadow puppet stage. Demonstrates the properties of light and shadow with a variety of materials with transparent, translucent and opaque properties. Students, working in small groups, retell simple stories or songs using shadow puppets they create.
Appropriate for ages: Grade 1, Grade 2, Grade 3, Grade 4, Grade 5
Costs: 1-3 sessions, 45 minutes. One session option, $85; 2 session option, $209; 3 session option, $294 (2 or 3 session options includes planning meeting and multiple sessions with the same students)
Availability
Available Monday-Friday
Artist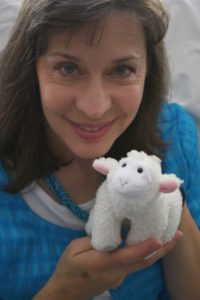 Educated as a children's librarian, Amy has over 35 years of joyful experience in storytelling, puppetry and programs sharing literature with children. Amy is a founding member of the duo "Once Upon a Puppet," and a Wolf Trap/Baby Artsplay artist.
Amy presented at our Cuddle Up and Read family event. She did a great job of interacting with the audience and her story selection was perfect.
C. Hockett, Stanley Elementary, Wichita
I would definitely recommend this to a colleague. Ms Wolfe worked very well with the students. She is a very patient person. The students loved the presentation and asked if we can have her come back again.
M. Foster, L'Ouverture Career Explorations and Technology Magnet, Wichita