The physics of movement.
Students will learn the physics of spinning through observation of nature and applications to varied materials – along with a little bit of math.
They will observe the spinning of the "helicopter seed pods" from the maple tree.
Make a folded paper spinner.
Make a spinning top that will mix colors using fractions and recycled materials.
So, let's get dizzy and spin.
Appropriate for ages: Kindergarten, Grade 1, Grade 2, Grade 3
Costs: $209 (includes planning meeting plus two 45-minute sessions with the same group of students), supplies/prep $.75 per student.
Availability
Monday-Friday
Artist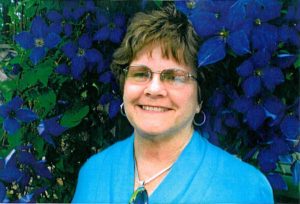 Judi Michaelis is a native of Kansas who has taught K-12 art throughout Wichita. She earned a BA and a BS in Art Education from Kansas State University at Pittsburg. She takes great pleasure in providing students opportunities to explore and succeed in varied art experiences.