All tours must be booked at least two weeks in advance. This program is for groups of 10 to no more than 50 people and are guided by our Museum Curator and Education Coordinator. A tour at the Mid-America All-Indian Museum includes the Heritage Pole, Gallery of Nations, Outdoor Learning Center, Keeper of the Plains Plaza, the Museum and includes a child's Medicine Wheel Bracelet. The bracelet can be done on site or if needed taken back to the school to complete. For an additional $2.00 a Leather Medallion craft may be made on site. 1 – 1 1/2 hours (depending on audience participation).
Appropriate for ages: Kindergarten, Grade 1, Grade 2, Grade 3, Grade 4, Grade 5, Grade 6, Grade 7, Grade 8, Grade 9, Grade 10, Grade 11, Grade 12
Costs: Admission $5.00 per person. $2 per person for the medallion.
Availability
Available Tuesday-Friday
Artist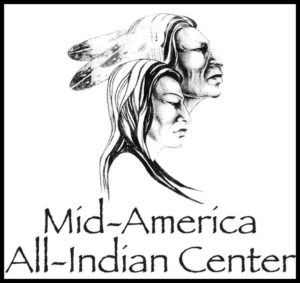 650 N. Seneca
Wichita KS 67203
Phone: (316) 350-3340
Hours: Tuesday-Saturday, 10 am – 4 pm
Website: www.theindiancenter.org
Contact: Crystal Bachicha, Education Coordinator
Email: cbachicha@wichita.gov
Reservations: (316) 350-3345
Come out to the Mid-America All-Indian Center and enjoy all that we have to offer and learn a little bit more about your American Indian friends and neighbors right in the heart of Wichita.