Building Patterns in Hip Hop
Introduction to the basics of hip hop dance working with pattern and rhythm to build a dance sequence unique to each class. This is a high-energy, interactive program where students not only learn dance but collaborate together with choreography. Students work with patterns, sequences, and memory while exercising and performing for each other. These special dances can be used later by teachers as "brain breaks" in the class. This workshop also works to create cohesion and morale of the class.
Appropriate for ages: Grade 1, Grade 2, Grade 3, Grade 4, Grade 5
Costs: Three session residency recommended. Single 45-minute session $85. Two sessions option $209, three sessions $294, four sessions $379. (All multi-session options include a planning meeting and multiple 45-minute sessions with the same group of students.) Virtual programs require a $39 tech/planning meeting.
Availability
Mostly mornings
Artist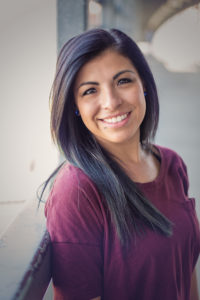 Amy is a graduate of Wichita State University where she earned a BFA in Dance and Business Management. Amy has performed with many local and national choreographers and has toured to Taiwan and Italy with the Wichita Contemporary Dance Theater. She currently is teaching hip hop and jazz dance classes at Wichita State University. She is in her 8th year of teaching at Newton Performing Arts Center, and her 4th year as the Company Director for the studio's competition team. Amy teaches hip hop, jazz and modern at all levels and is excited to add adult classes to her teaching schedule. Amy is the coach of the Newton High School Railiner Dance Team and has dedicated 10 years to the National Dance Alliance — running camps and teaching all styles of dance to high school and collegiate dance teams throughout the nation. Amy has received many awards for outstanding choreography at local and national events and has been invited to many other studios to choreograph dance routines. Amy's life is dance and she loves every minute of it.