This program is for groups of up to 50 students two years old and up. The program focuses on literature, animal artifacts, and includes an animal visitor. 30 minutes.
Appropriate for ages: PreK, Kindergarten, Grade 1, Grade 2, Grade 3, Grade 4, Grade 5, Grade 6, Grade 7, Grade 8, Grade 9, Grade 10, Grade 11, Grade 12
Max Audience: up to 50 students
Costs: $50 per program. There is a 5% administrative fee for schools using partnership funds
Availability
Available Monday-Friday
Artist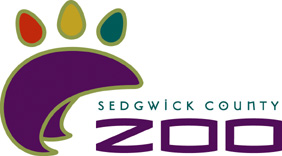 5555 Zoo Boulevard
Wichita KS 67212-1698
Phone: (316) 266-8213
Fax: (316) 712-9867
Website: www.scz.org
Hours: 8:30 am – 5:00 pm March – October
10:00 am – 5:00 pm November – February
Contact: Peninnah, Education Dept. Office Manager
Reservations: (316) 266-8213
Please schedule your educational programs at least two weeks prior to your visit.
Arts Opportunities
While there are not pure art programs for school groups, the Zoo is an excellent site for creative writing, photography, sketching, and painting.
Sculpture and Landscapes
The Zoo has a growing collection of realistic animal sculptures placed throughout the grounds. Landscape architecture and horticulture are other prime areas for observation and study.