Introduces the art of puppetry with a cast of puppet characters performing Aesop's Fables. Performance can be held in a library or large classroom, but not in gymnasiums or multi-purpose rooms.
Please note that audience size is limited to two classes or 50 students.
Appropriate for ages: PreK, Kindergarten, Grade 1
Costs: $360 duo performance plus $25 cartage
Availability
Available Monday-Friday
Artist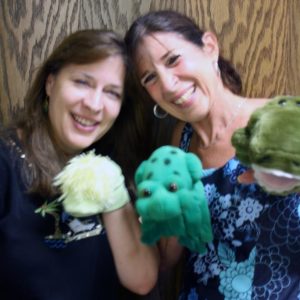 Once Upon A Puppet is the combined duo of Amy Woolf and Pamela Lamont. Amy Woolf has a master's degree in library science, and teaches workshops on storytelling and puppetry. Pamela Lamont has been an Arts Partners artist for more than a decade providing visual art, theatre and movement workshops. See their individual listings for details.
Great performance.
K. Ely, K-1st grade, Cleveland Elementary, Wichita