Peter Mader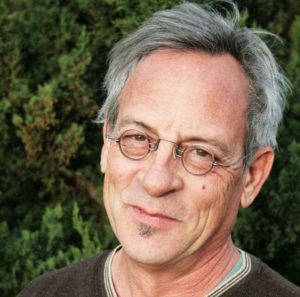 Peter was what is commonly called an Air Force brat. The constant moving gave him a unique perspective on the world. After living in New York, the mountains of Germany, the Mojave Desert, the Gulf of Mexico and the swamps of Louisiana, he developed a deep appreciation for the planet's complex and varied beauty. His artistic abilities manifested themselves early and his teachers and parents were quick to recognize and encourage them. He taught his first art class when he was twelve years old while living in New Orleans. In high school he was president of his art club and frequently seen on stage in theater productions.
After four years in college he traveled extensively across the continent as a traveling carpenter, a skill he was taught at an early age and continued to master. Eventally settling down in Eureka Springs, Arkansas, to start a family and later moving to the prairie, where the wide open spaces have held him in awe since.
He finished his degree at WSU and has since been a constant figure in the art and music scene here, as well as fulfilling his love for teaching. He and his wife Kari Ossman, the woman responsible for the stunning gardens that cover the WSU campus, have raised five children and live in the handmade house they built on thirty acres in Butler County.
This Organization received funding for general operational support from the City of Wichita The Kansas Creative Arts Industries Commission and the National Endowment for the Arts.