History Alive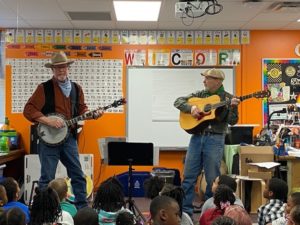 Richard Crowson combines his talents and enthusiasm for history, music, art and people in general to help students understand important moments in history from the inside out.
Enter singer-songwriter Aaron Fowler and you and your students will experience a Kansas Day celebration like never before.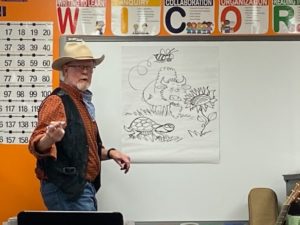 Their use of video and live music was especially appealing and their period costumes were good.
M. Baker, Music, Linwood Elementary, Wichita
We were thrilled with the program. It was absolutely perfect; couldn't have been better.
T. Seltzer, Washington Accelerated Learning, Wichita